Our Curriculum
Our curriculum content is designed to achieve long-range goals for children in all areas - social, emotional, cognitive, self-help, and fine and gross motor skills- and to prepare children to function as cooperative members of the school community.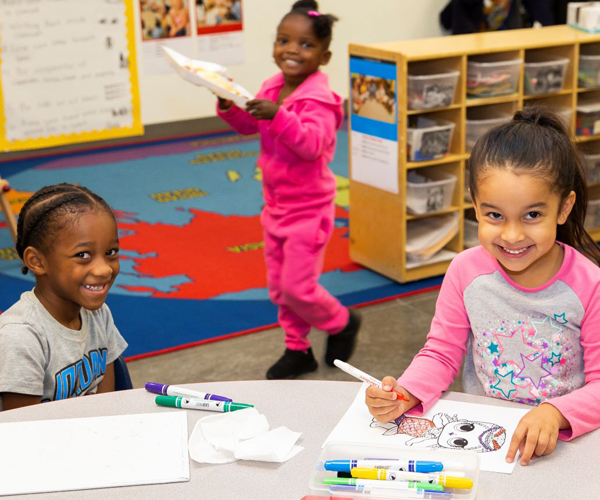 SVA offers a high-quality, inclusive preschool program, providing children and families the opportunity to access classrooms with a positive climate, and teachers who are ready and able to meet their needs in an early childhood learning environment.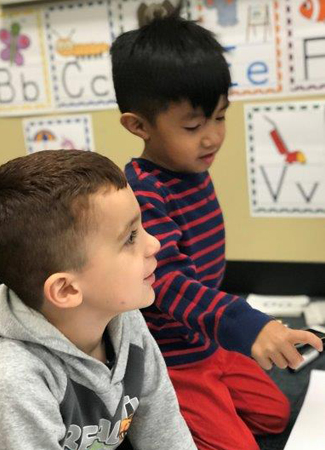 Curriculum Focus
Addresses a broad range of content that is relevant, engaging, and meaningful to children.
Content reflects and is generated by the needs and interests of the individual children within the group and developed according to Preschool Standards.
Incorporates a wide variety of learning experiences, materials, equipment, and instructional strategies to accommodate the broad range of children's individual differences.
Builds upon children's unique experiences, learning styles and strengths to foster the acquisition of new skills and concepts.
Allows for focus on a particular topic or theme while integrating across traditional subject matter.
Engages children actively in the learning process. Children have opportunities to make meaningful choices.
Emphasizes the value of social interaction to learning in all areas and provides opportunities to learn from peers.
Is supportive of children's physiological needs for activity, sensory stimulation, fresh air, rest, hygiene and nourishment.
Is flexible so that teachers can adapt to individual children or groups.
Our Methodology
The Sun Valley Preschool will:
Utilize play activity for its value as an appropriate means of learning
Reinforce and utilize the child's prior knowledge to learn new skills and concepts
Provide a setting characterized by warmth, personal respect, positive support, responsiveness, and cooperation
Develop language and communication skills through experimental activities
Assess children's strengths, needs, and progress continuously through observation and data collection based on the Preschool Standards
Create an environment where teachers work collaboratively with each other to meet the individual needs of children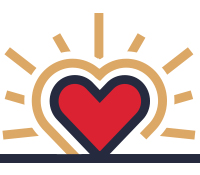 Join The Sun Valley Academy Family Today!
We are enrolling students in grades K-8 for the 2020-2021 school year.
We invite you to come be a part of the Sun Valley family!