Enroll at SVA
It truly is a new day in educational excellence at Sun Valley Preschool. This is what you need to enroll your child in our Preschool program for the 2021-2022 school year. We invite you to come be a part of the Sun Valley family!
Enroll Now!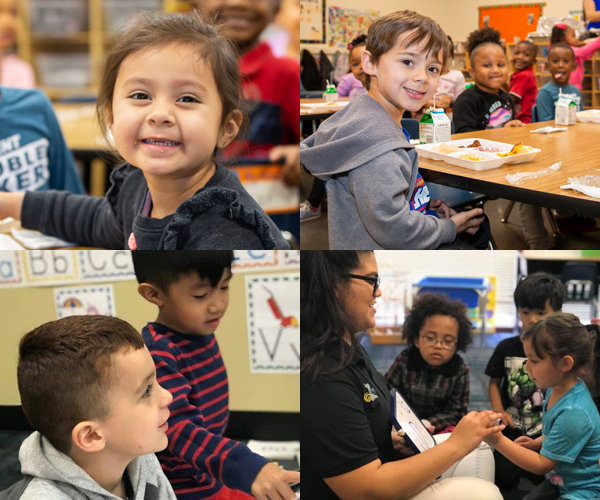 Tuition Costs and Downloadable Enrollment Forms
There is a registration fee of $125.00 per child.
The weekly tuition cost is $200.00 per student for 5 full days per week.
The weekly tuition cost is $150.00 per student for 3 full days per week.
The tuition payment is due on or before Thursday prior to services being rendered. A $25.00 late charge will automatically be added if payment has not been received on or before the end of the office business day (4pm) Friday prior to services being rendered. If it is a short week due to holiday, full-tuition rates still apply. Bi-weekly and monthly payments are encouraged. Payments should be made out to Sun Valley Preschool.
No partial credits will be given for students attending less than a full week.
Sun Valley Preschool will give a discount of 20% on the tuition fee of a second sibling enrolled in the program for as long as both students remain enrolled in the preschool program.
The following forms along with the additional information listed below must be completed and may be submitted in person or by fax at 602.276.6298.
Additional Forms
In addition to the above forms, the following documents are required to complete registration prior to your child's first day of school:
Original Birth Certificate or Alternative documentation
Current Immunization Record
Proof Of Residence
Registration Fee paid in Full
First Week of Tuition paid in Full
Admission Eligibility
Sun Valley Preschool accepts students from all school districts as well as private schools. Admission is not limited based upon ethnicity, national origin, gender, income level, disabling condition, and proficiency in the English Language or athletic ability. Sun Valley Preschool will admit all eligible students who submit a timely application until the capacity (number of students) is reached in accordance to the licenses that the Arizona Department of Health Services has issued for Sun Valley Preschool.

Not Interested In Enrolling Just Yet?
Schedule a time to tour one of our schools.